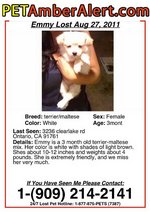 This Photo is an Example of How we Can Help
Email
Community News
Need to spread the word about an upcoming community event? Sports signups, fund raisers, garage sales, or even a lost pet. We can help! Send an email to community@deversisd.net.
The Warrior Is The Child 5K Run
Click HERE to see photos about the run on March 3, 2012 at Liberty City Park.